SHS Students Register to Vote
SHS held voter registration for students over the age of 17.5 years. Over 100 SHS students will now be eligible to vote in upcoming elections. Shea Hicks, Chair of the Gordon County Board of Election & Voter Registration and Kristie Wilson, SHS Registrar organize this event during the school year to assist students with voter registration. Online voter registration for the next election ends today (4/24/18): registertovote.sos.ga.gov .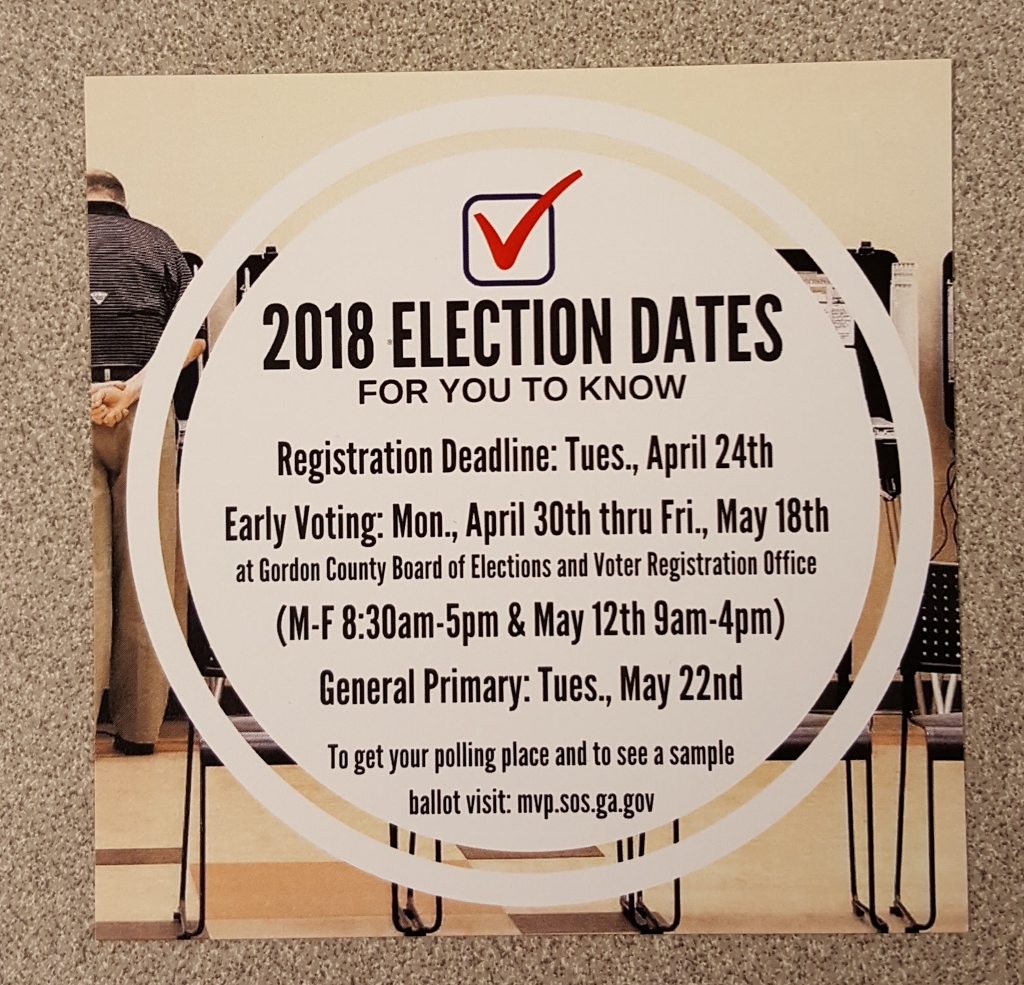 Photo: Back row-left to right: Amanda Tate, Voter Registration Volunteer; Becky Reynolds, SHS Assistant Principal; Jenny Hayes, SHS Principal; Allen Bowen, Associate Principal; Shea Hicks, Chair Gordon Voter Registration; Kathleen Thorman,Voter Registration Volunteer; Kristie Wilson, SHS Registrar. Front row--Students registering to vote.